Ed Endrawes.
Some more information about me, Ed Endrawes
I help people to have
their own
Masterpiece

projects

Doing design is my passion and I've been doing it since I've been 10 years old. My dad is an artist, I loved sitting around him when he was drawing and he is the one who taught me how to do art. I loved art, I studied it and I would love to spend all my life doing it.
I love art in general; however, as a profession, I help clients in some projects like:
Graphic Design
Graphic design for printing is the main thing that I've been doing since 1995 when I started studying design.
Web Design
Involved in Web Design in 2010, first I created a website for my company, and then loved it and decided to study it.
Branding
I help clients having their own branding. For me, making lots of sketches is the way to know how your clients are thinking.
E-commerce
Well. this the way I help clients to gain money from their websites, and they loved it.
My Portfolio
Interesting
Facts


About Me

I started my career by training in a Graphic Designing Company while I still in the School of Fine Art from 1995 to 2000. With over 20 years of experience in designing
Some Words About Me
My Awesome
Story
I love to be called as a Graphic Designer, I worked as a Graphic Designer, Creative Designer, Senior Graphic Designer and Art Director.
University of Winnipeg
Winnipeg, Canada [2018-2019]

Web Development Diploma
In this full-time Web Development Diploma I learned more about the most advanced web development and programming technologies including HTML, CSS, JavaScript and PHP.
This program included an essential training in project management, business writing, web security, information architecture, and network administration.
More Info about WDD Program +
Cezar Group Inc. Canada
Winnipeg, Canada [2016-Present]
VP Design Development
Cezar Group Inc. Canada has launched in 2016 and planed to start acting in the Canadian market in 2018. Cezar Group is where I offer all my services to my clients.
Graphic Design
Web Design
Social Media Management
Marketing Planning
More Info +
Instafoil Specialties
Winnipeg, Canada [2015-2018]
Graphic Designer / Art Director
Instafoil has been serving the commercial print industry since 1986. From the very beginning, it has been committed to providing a full range of services and products, with a level of service and quality that answers to the rigorous demands of the industry. Instafoil specialties offers a variety of services such as:
Foil Stamping
Embossing
Die Cutting & Perforating
Folding & Gluing
In Instafoil Specialties, I was responsible on updating all the on-line stores that the company has, all graphic work that sent from customers and following the production quality control whenever the production manager is away. Instafoil Specialties on-line stores:
CezaTrade - Import & Export
Alexandria, Egypt [2012-2015]

Co-Founder / Managing Director
CezaTrade is one of Cezar Egypt Group companies, CezaTrade is specialized in Import and Export for Printing materials, Pre-press materials and Printing Inks. The company was an exclusive agent for Chespa Poland for Printing Inks.
CezarTrade main importing countries are USA, Germany and Poland. Most products we were importing are:
Offset Printing CTP Plates
Flexographic Printing Inks
Pre-press Machinery
CezaFlex - Flexographic Services
Alexandria, Egypt [2012-2015]
Co-Founder / Art Director
CezaFlex is another part of Cezar Egypt Group that was launched in 2012, the company was specialized in all Flexographic services. Flexographic Designing, Finishing and Pre-press preparation and finalizing was the main services we provided.
CezaFlex was the first company in Alexandria that had a full Cyrel© Digital Process for Flexographic pre-press operation offering offering the best HD quality of flexographic printing plates.
Cezar Egypt - Design Studio
Alexandria, Egypt [2008-2015]

Co-Founder / Art Director
Cezar Egypt was the first launched company of Cezar Egypt Group. The company specialized in Graphic Design Services for Offset Printing and Silkscreen Printing services.
Through the years, Cezar Egypt Design Studio offered plenty of services to our over 200 customers in Egypt offering them Graphic Design and Offset Pre-press services such as CTF [Computer To Film] & CTP [Computer To Plate]
Offset Printing CTP Plates
Flexographic Printing Inks
Pre-press Machinery
Faculty Of Fine Arts
Minia University, Egypt [1995-2000]
Bachelor Degree, Graphic Design/Interior Design
Faculty of Fine Arts is the highest official degree in Graphic Design in Egypt. Study in Faculty of fine arts is a full-time continuous five years in different fields. In the first year we study all different parts of art such as Graphic Design, Drawing, Carving and Printing. In the second year we select a department to study for two years, I choose Graphic design as my main Study department.
In the fourth year in the university we have to select two things to do as following:
Select a division of Graphic Design to study for two years.
And, select a different department to study in the upcoming two years.
I choose to study Publishing as a division of Graphic Design Department, and Interior Design as a different department to study. Whatever I said I will not be able to explain how much I enjoyed learning the art of design in these five years.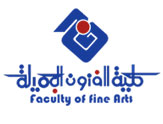 Download My Resume
How I used to Work
My Working
Process
I know that all customers want their projects to be done and ready to go ASAP; Unfortunately, this is not how it works. As a graphic designer who is obsessed with quality, I always prefer projects with a comfortable and flexible time frame.
Discuss the project

Gather as much information from the customer about the new project

Here is where I meet with my customers to know more about them and about their new project. In this process, as much as I know as easy for me to start working on the right route.

01.

Planning and Developing

Here where all time is.

This is where is the most part important part of the process. Planning & Developing is the period between receiving all info about project and delivering the first proof to the customer. This period length depends on the project size.

02.

Final Approval

This is the most pat that my customers are always waiting for

Once I'm done with the project developing, Now only the customer who decides what to add, remove or to keep in the final copy of the project. After this, project is ready to go, oh YESS!

03.
My Own
Developer's

and
Design Skills

Personally, I don't believe in Self Assessment because it is so easy to everyone to just say that they are expert in everything. So I will just show my skills regarding how many years I worked in each field not regarding how good I am. Max will be 25 Years which is 100%.
Design Skills
Here you will find some info about my years of experience in different design fields. Percentage is out of 25 years
Graphic Design - Since 1995
Developer and Programmer Skills
Have been using some of technologies for over 20 years, some other stuff I used it for less years but I loved working with it so I spent more time playing around with it to figure out it's abilities. Here is some of these technologies.
80%
85%
75%
70%
85%
75%
85%
85%
65%
90%
70%
Language Skills
As an Egyptian, Arabic is my main language and most of my practical life I was using English as the main language to communicate with customers.
Reviews
My Friends & Clients
Testimonials
This section is about what my Amazing and Wonderful Friends and Clients say about me. To be honest, I don't deserve any of these nice and fabulous sayings .